We offer SDKs for Face Recognition, Face Liveness Detection, and ID Card Recognition.
With cross-platform support in any language, our SDKs make it easier for developers to create applications that are compatible with different hardware platforms, operating systems, and programming languages.
The Face Recognition SDK is designed to be efficient, using low memory and delivering high performance.
We have a variety of algorithms and will provide a highly suitable SDK tailored to meet the specific requirements of our clients.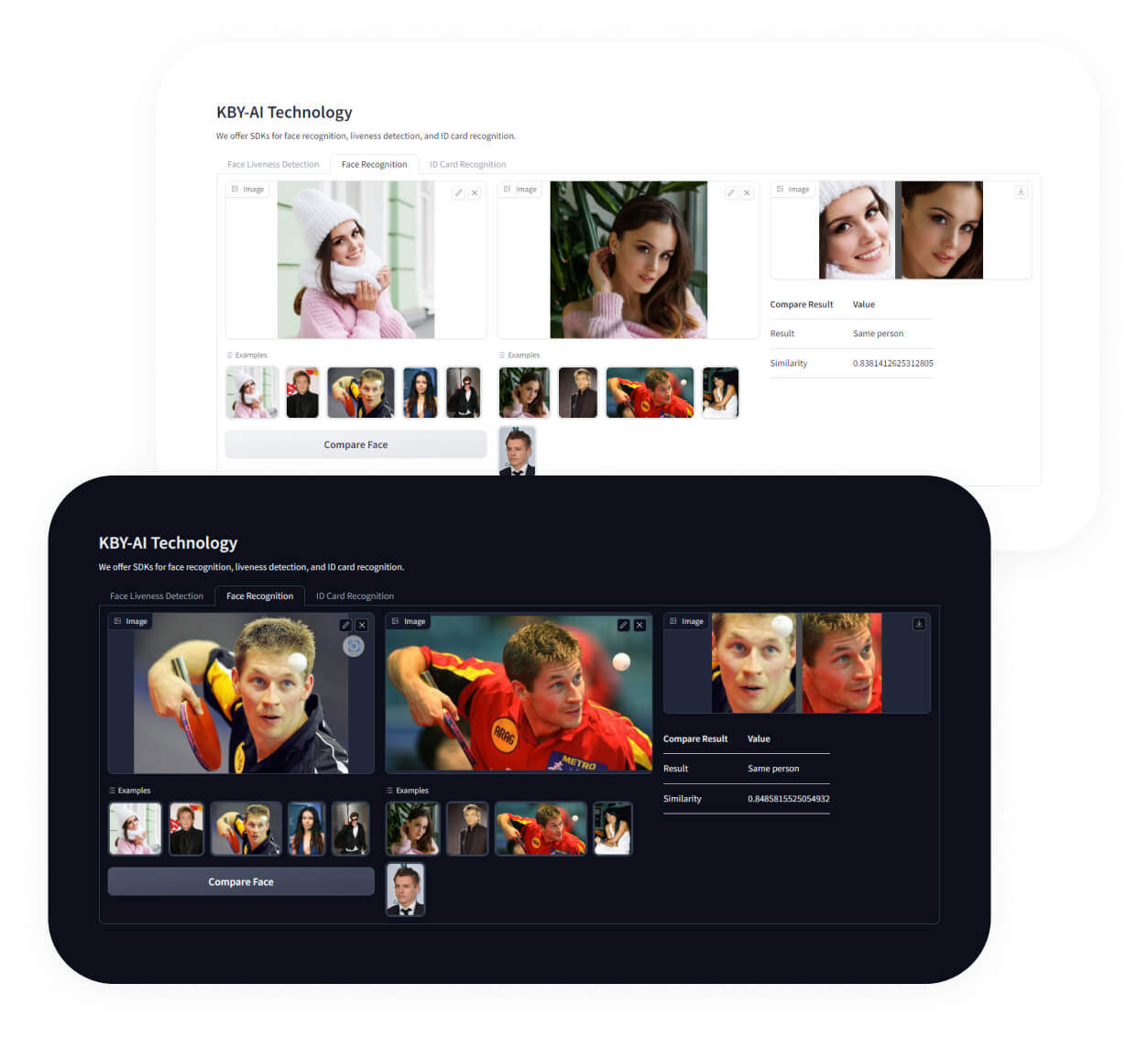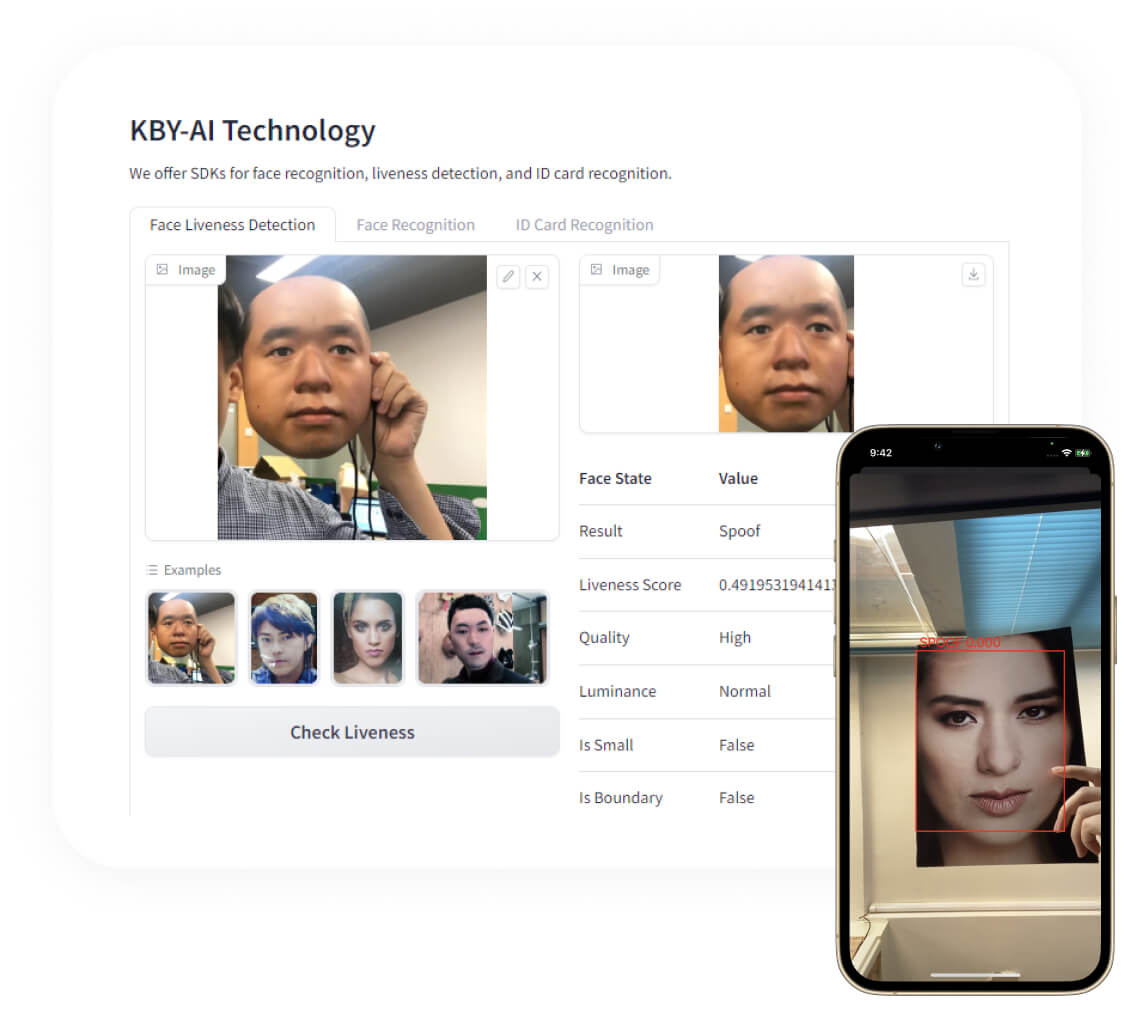 Face Liveness Detection SDK
The Face Liveness Detection SDK is our most powerful solution, offering highly reliable spoof face detection capabilities on both server and mobile platforms.
The SDK is compliant with iBeta Level 2, ensuring its effectiveness in detecting 3D masks, printed pictures, and digital/video replay attacks.
If you have a plan to develop an identity verification system, we strongly recommend using our Face Liveness SDK.
Our ID Card Recognition SDK empowers you to automatically extract data from various ID documents, including ID cards, passports, and driver's licenses.
The SDK supports ID documents from over 180 countries, making it versatile and useful worldwide.
Additionally, we ensure the reliability of our SDK by regularly updating it to support new types of ID documents.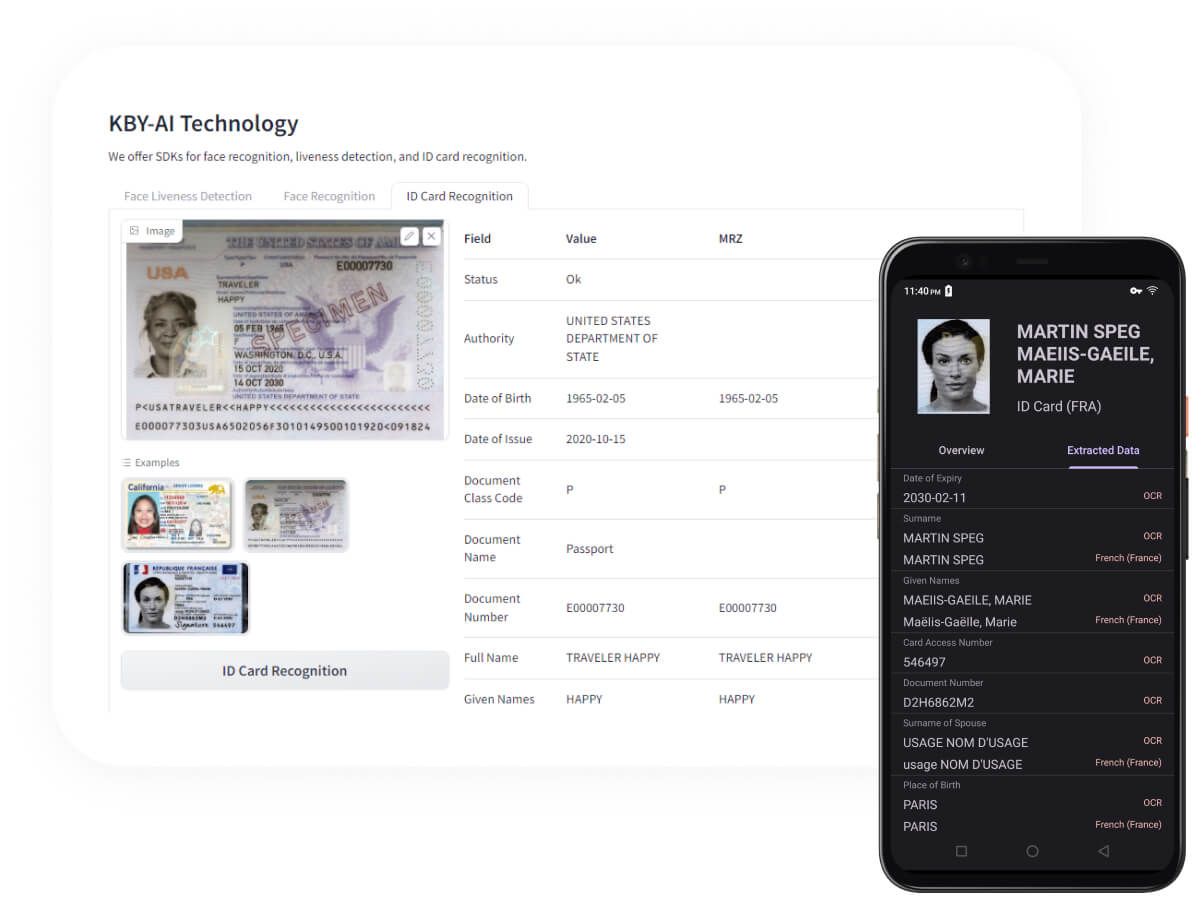 Face Liveness Detection SDK